Matthias Buehlmaier, Ph.D.
Principal Lecturer in Finance
Deputy Program Director BBA(IBGM)
K.K. Leung Building
Faculty of Business and Economics
The University of Hong Kong
Pokfulam Road
Hong Kong
Office: +852 2219 4177
Fax: +852 2858 5614
E-mail: buehl@hku.hk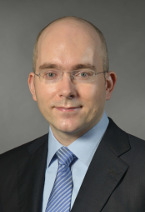 Matthias Buehlmaier is principal lecturer in finance and deputy program director of the BBA(IBGM) program at the University of Hong Kong (HKU). His official HKU webpage can be found here.

He is a winner of several research and teaching awards. His interests include:
Asset pricing
Investment management
Corporate finance, mergers & acquisitions
Financial market stability, financial "bubbles" and crises
Text analytics and natural language processing (NLP)
Data science on small and big data, machine learning, AI, predictive analytics
Fintech
Matthias Buehlmaier holds a Ph.D. in finance from Vienna Graduate School of Finance (WU Vienna), Austria, a M.S. in mathematics from Texas A&M University–College Station, USA, and a Vordiplom in applied mathematics from Ulm University, Germany.

He graduated with distinction from the Portfolio Management Program at the ISK Research Institute for Capital Markets, Austria, where he managed a successful stock portfolio.

In addition to his academic endeavors, he is excited about staying in contact with industry practitioners, regulators, and policy makers.